The holidays are quickly approaching and if you're still twiddling your thumbs contemplating the perfect gift to give, let me offer suggestions. Aim for everyday extravagances such as a gorgeous pair of designer sunnies or a classic red bucket bag. They make luxurious yet practical gifts that the woman in your life can appreciate. Today on the blog, I have compiled a list of 5 Timeless Luxury Gifts That Won't Break The Bank.
"I don't like designer Sunglasses," said no woman ever. Probably the priciest item on my list but if you shop smart, you can score a pair of designer sunglasses for a fraction of the price. Online shops such as smartbuyglasses.com come with the best price guarantee and offer a wide variety of designer sunglasses from Tom Ford, Chloe, Fendi, Dolce & Gabbana, Gucci, etc. I scored these edgy cat eye Fendi Orchidea Sunglasses for $273; they originally retailed for $480.
When it comes to designer sunglasses, I care less about acquiring the latest trend but more about scoring a piece that flatters my giant head. Who's with me?
Recommending a bra as a holiday gift is a first, but when a bra is that great, I can make an exception. In the world of cleavage and lift, Upbra easily triumphs them all. In fact, try on this bra once and you'll be like Victoria Secrets who???
If your girl, wife, gal pal, mom, daughter, grandma, aunt, lady boss is a push-up bra enthusiast, I can guarantee that she'll be satisfied with this one of a kind fully adjustable cleavage lift up bra. On second thought, I take that back, don't buy this for your lady boss if you're a dude...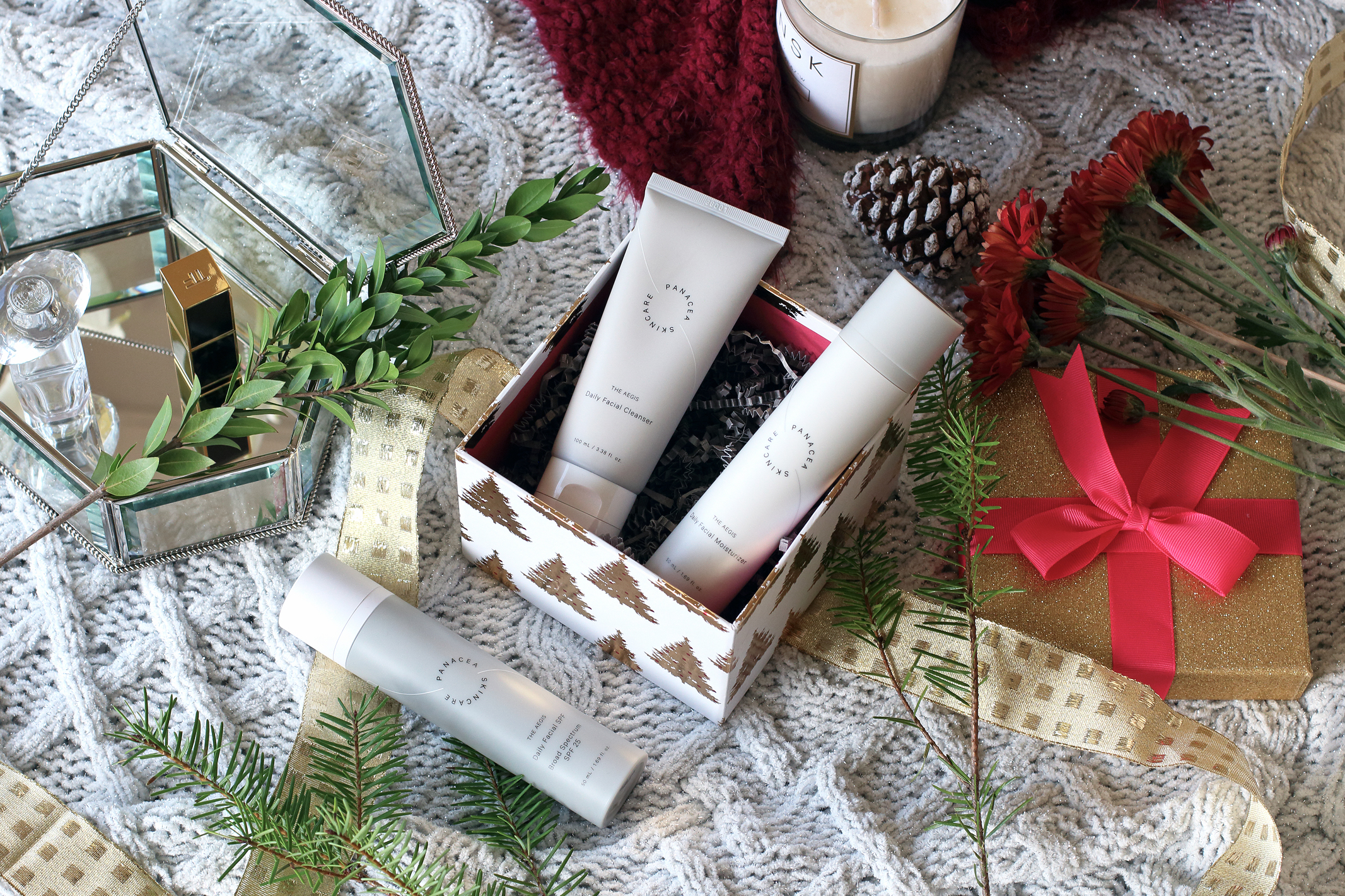 The gift of beauty is universal while Korean Skincare is all the rage. Korean Skincare, however, is known to be quite complicated with its 10000 step process. From oil cleanser to foam cleanser, to exfoliator, to toner, to essence, to serum, to masks, to eye cream, to face cream, to SPF, yeah, it's beginning to sound more like an obstacle course from The Amazing Race. Luckily, Panacea has mastered the simplification of Korean Skincare with their three-step Aegis Kit- focusing on essential skin needs while eliminating unnecessary fuss.
A watch is as timeless as it is full of time. Yeah, I don't know what that means either but one thing is for sure the gift of time is timeless. I shall stop now, haha! But you get the gist of it. Watches make the ultimate arm candy that can effortlessly elevate any look. And rose gold is just yummy af.
The bucket bag design has been around since when the dinosaurs roamed the earth. With its timeless, feminine, and elegant shape, it's no wonder why it survived extinction. And what's more modern and "Instagramable" than a mini bucket bag in red? Oh, that's right, a mini one in black. But seriously, red is this season's it color, but it's also a color that is classic and timeless.
<3,
Sharon